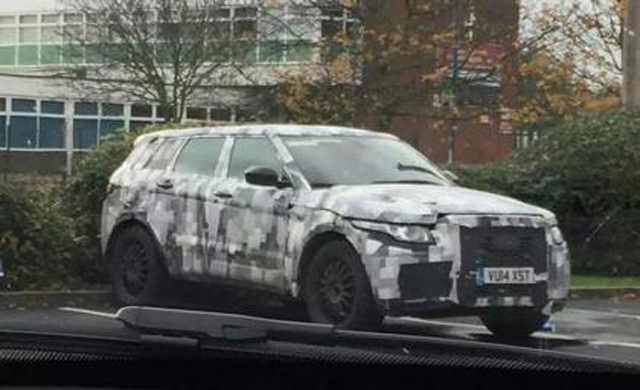 A new prototype for Jaguar's upcoming SUV has been spied under heavy camouflage while sitting in the United Kingdom. Despite the overall shape of the test mule being quite similar to the Range Rover Evoque, it is indeed Jaguar's production-spec C-X17
From a visual standpoint, the Jaguar SUV will feature quite a few minor visual changes to make it more suitable for the road when compared to the C-X17 Sports Crossover Concept revealed last year. This will include slightly modified headlights and taillights as well as a slightly redesigned rear hatch.
One of the big mysteries about the upcoming Jaguar SUV is just what it will be called. Recently, Jaguar trademarked by XQ and Q-Type so it is very possible that one of those two could be utilised for the brand's new first SUV.
While the design of the SUV is promising to be a highlight, the car will notably be the second Jaguar model to utilise the firm's new aluminium monocoque first utilised on the entry-level Jaguar XE sedan. Dubbed the IQ[AI] platform translating into "intelligent aluminium architecture", the monocoque is extremely scalable meaning it can be easily modified for various different Jaguar models.
[Via Auto Express]