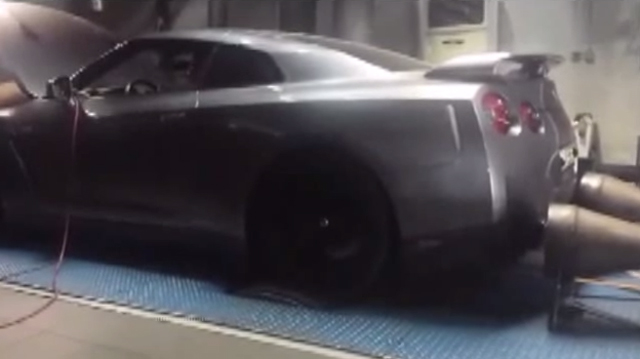 Upon launching the Nissan GT-R back in 2007, the Japanese automaker said it was virtually impervious to tuning. Oh how wrong Nissan was. Soon after, tuners managed to get access to the sports car's 3.8-litre twin-turbocharged V6 engine and the modifications kicked off in earnest. As a result, some examples are now delivering upwards of 2000 hp.
[youtube]https://www.youtube.com/watch?v=cHqHDJZpBb0[/youtube]
The following example is delivering a still thoroughly impressive and Bugatti Veyron 16.4 beating 1100 hp and as you could imagine, is absolutely potent off the line as well as on the dyno!
[youtube]https://www.youtube.com/watch?v=ANyZvf6H4KY[/youtube]