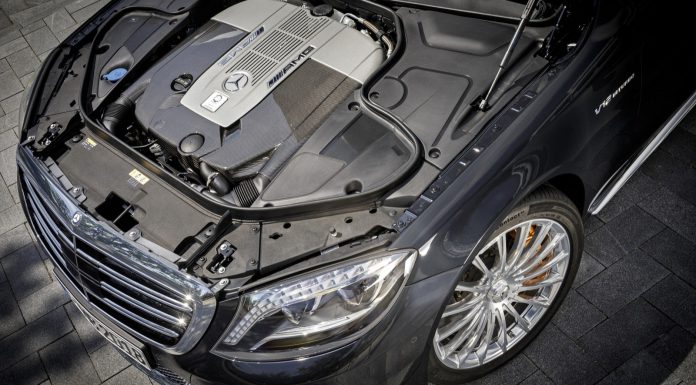 On the back of Mercedes-Benz recently confirming that AMG's new 4.0-litre twin-turbo V8 will find its way into all V8-powered models, the automaker has revealed details about the future of its flagship V12.
Currently using twin-turbochargers, the Mercedes-Benz 6.0-litre V12 is set for considerably engineering changes and will ultimately become a hybrid. The hybridisation of the V12 will be particularly important to ensure V12 powered Mercedes-Benz models pass emission regulations in China.
As a result, it seems logical that current V12 powered Mercedes-Benz vehicles will remain V12s for the foreseeable future. That should include the likes of the Mercedes-Benz G65 AMG, S65 AMG, SL 65 AMG and the luxury-focused S600.