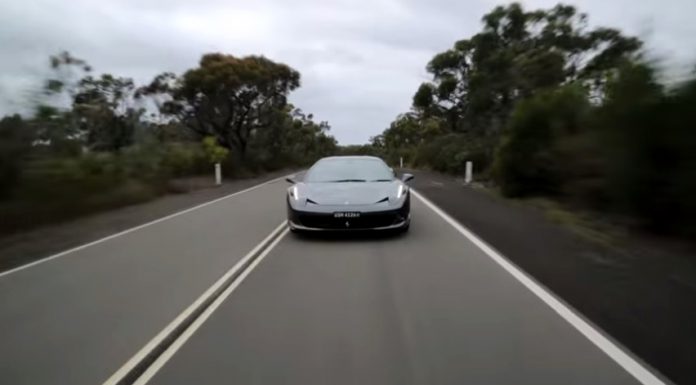 Ferrari's 458 Italia is starting to get a bit long-in-tooth, with the supercar now going on its fifth model year in 2015. It's set to receive a myriad of updates and upgrades in the near future, but for now, we'd like to take a moment to indulge in the current model with its free-breathing 4.5-liter V8.
Like many Ferraris, one of the best parts about the 458 is its extremely loud, unmistakable V8 engine note. The raspy bark can be heard for miles, something residents of West Head, New South Wales probably learned while Petrol Fueled Passion was filming this 458 Italia in the area.
The model in question appears to be a standard 458 painted Grigio Silverstone. It may not be as loud or as hardcore as the Speciale variant, but the standard 458 still has 562 horsepower and 398 lb-ft of torque on tap. That helps it accelerate from 0-100 km/h ) in 3.3 seconds and on to a top speed of 325 km/h, enough performance to earn the car the "Witch of West Head" nickname after it terrorized the Australian neighborhood's streets! Check it out in the video below.
[youtube]http://www.youtube.com/watch?v=UxrrUKxhCac[/youtube]