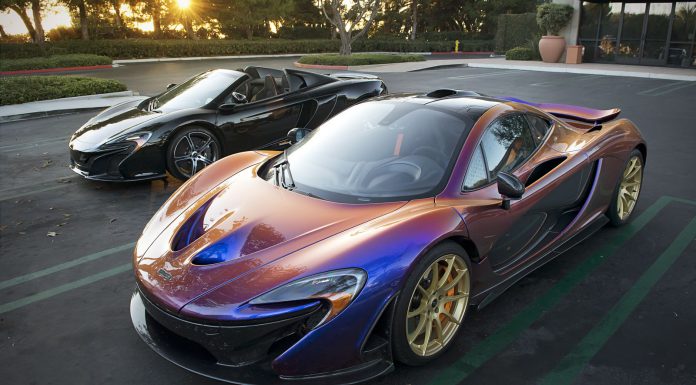 Just a few days ago, images emerged courtesy of CJ Wilson of the baseball pitcher's unique McLaren P1 posing at the Grand Canyon. Not long after, Greg Freeman had the incredible opportunity to snap some photos of the bright British hybrid hypercar and they are just too good not to be named our latest Photo Of The Day recipients!
The exceptional paint job of CJ Wilson's McLaren P1 looks purple and pink from most angles but in different lights, has a hint of blue and even gold. Making this P1 even more special is the fact that it features bright gold wheels as well as orange brake calipers.
As a reminder, the McLaren P1 features a twin-turbocharged 3.8-litre V8 engine mated to an electric motor to produce a combined 903 hp. As a result, it is quite possibly the world's fastest rear-wheel drive production car.