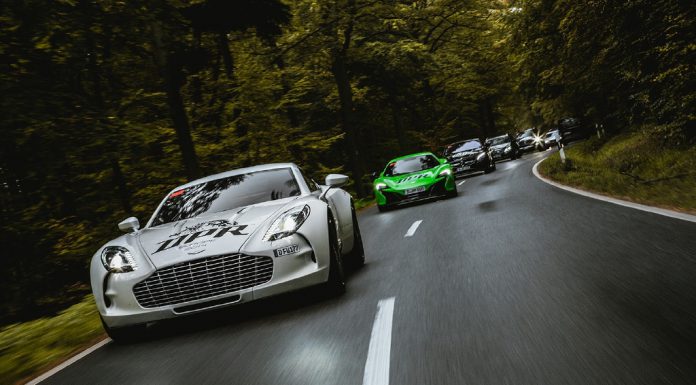 While the Dragon Path Rally may not be as well-known as say the Gumball 3000 or goldRush Rally, the run never fails to disappoint with the cars that it attracts. Back in 2012, the Dragon Path Rally took place in the U.S. and saw the likes of a Bugatti Veyron Grand Sport, Veyron Super Sport and Grand Sport Vitesse take part.
This year however, proved to be even more exceptional. Europe was selected as the place to go by organisers and supercar enthusiasts turned out in their droves for the event. As a matter of fact, there were two Veyron Super Sports which joined in on the fun as well as a Veyron Grand Sport Vitesse. The car which turned the most heads however was the recently German registered Koenigsegg One:1 and the only road registered One:1 so far.
Other cool cars included a white Aston Martin One-77, a Mantis Green McLaren 650S as well as a very sleek black-on-black Mercedes-Benz S63 AMG Coupe.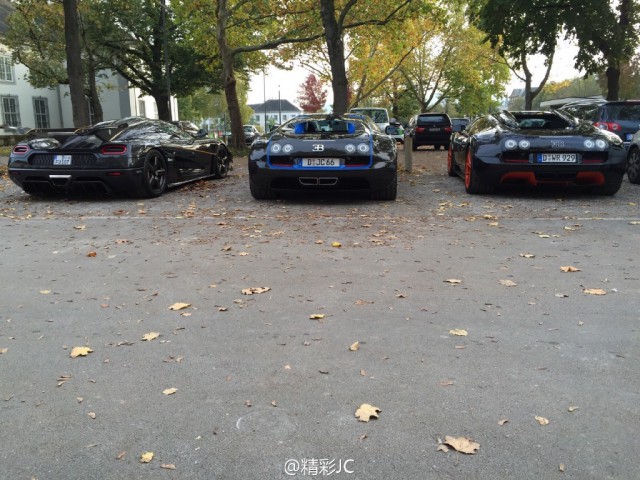 As for the Koenigsegg One:1, it features a gloss carbon fibre clad body as well as golden accents. Beneath the skin, its incredibly potent engine delivers a mighty 1341 hp and 1371 Nm of torque. All of this power drives a car weighing a mere 1341 kg.