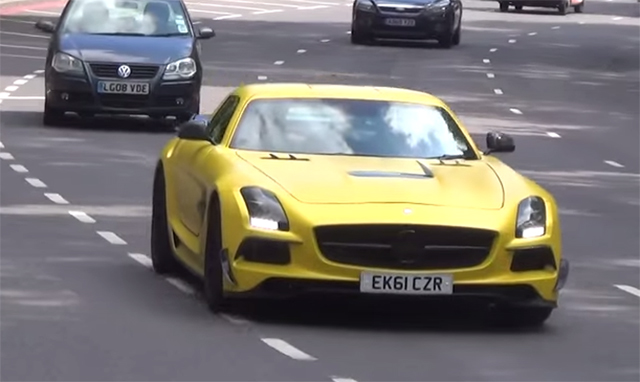 In a city like London, the Mercedes-Benz SLS AMG is not only quite common but it unsurprisingly fails to attract the attention which numerous Bugattis, Koenigseggs and Paganis do. This particular example is noteworthy however for the fact that it has been fitted with an aftermarket Capristo exhaust system and interestingly, fitted with the body kit of an SLS AMG Black Series despite not actually being one.
[youtube]https://www.youtube.com/watch?v=To4B8_qUwK8[/youtube]
Additionally, it is finished in a unique shade of matte yellow and manages to turn more heads than a genuine SLS AMG Black Series!