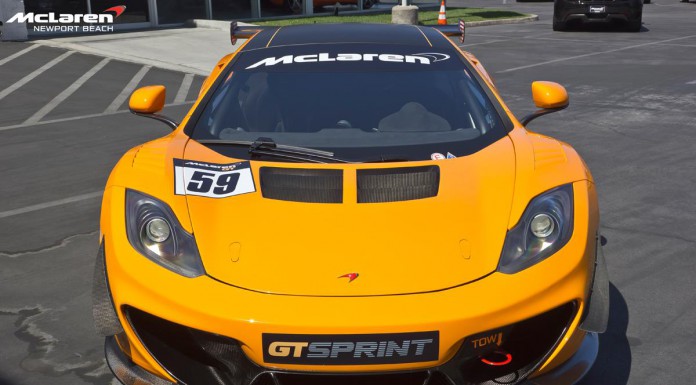 Before McLaren heavily updated its 12C supercar and renamed it the 650S, it introduced the 12C GT Sprint, a track day special aimed at wealthy enthusiasts who may have found the 12C GT3 a bit too extreme. Only 20 units were ever built, and the twelfth example recently showed up in McLaren Newport Beach's showroom looking for a new owner.
Unlike McLaren's 12C GT3 and 12C GT3 Can-Am edition, the 12C GT Sprint is not eligible for any type of sanctioned racing. It's also not road legal, meaning you'll have to either attend track day events to drive the car or, if you're really wealthy, rent the track out for yourself for a day.
Beside the obvious aerodynamic elements, the 12C GT Sprint is very similar to the road-going 12C. It uses the same 3.8-liter twin turbocharged V8, but output has been bumped up to 616 horsepower from 595 horsepower. The suspension is stiffer and sits 40mm lower, while the carbon ceramic brakes have also been tweaked for track duty.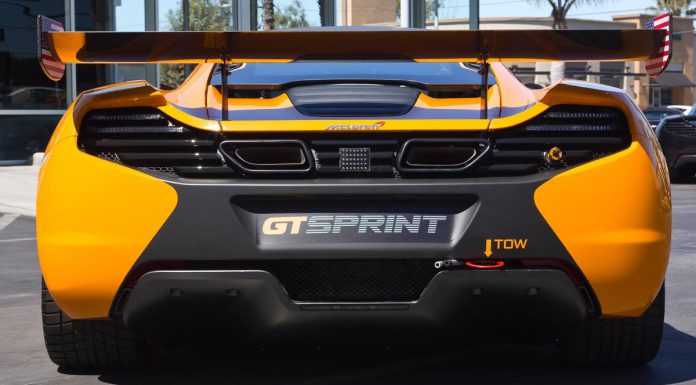 McLaren Newport Beach has since sold the 12C GT Sprint for an untold amount. Considering only 20 were made and it cost £195,000 brand new, we don't think the buyer got any sort of bargain on the car. If you're still looking for a track-only supercar, may we suggest the newer, enhanced 650S GT Sprint?