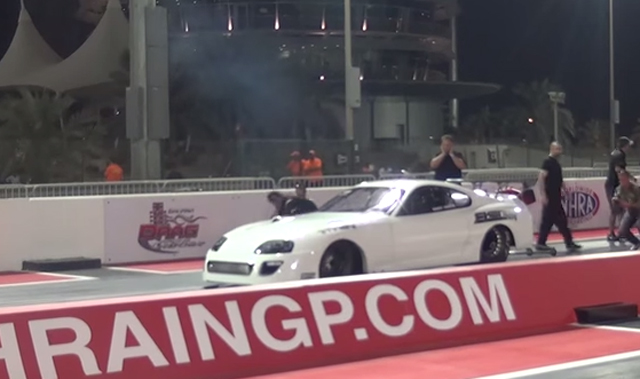 The Mark IV Toyota Supra has also been an extremely popular Japanese sports car to modify. Thanks to its legendary 2JZ engine which can handle immense amounts of power and torque, it is the ideal starting point for creating a quarter mile monster and that is exact what this example is.
[youtube]https://www.youtube.com/watch?v=Rz3ramlqXMc[/youtube]
It recently set a new import world record time at the Bahrain National Drag Racing Championship sprinting down the strip in a mere 6.05 seconds at 387 km/h! While specific details about the car haven't been revealed, it reportedly gets its power from immense 98 precision turbochargers.