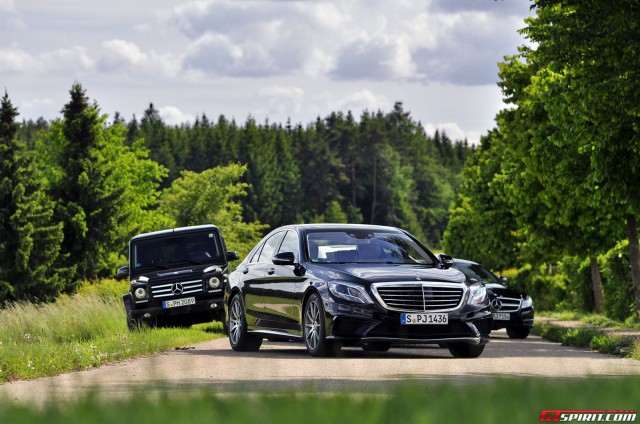 Mercedes-Benz continued to narrow the gap between it and rival German automakers Audi and BMW in the third-quarter of this fiscal year, the Stuttgart-based automaker has announced. The last time Mercedes was the world's best-selling premium automaker it was 2004, and now the automaker is looking to reclaim the top spot from BMW.
Mercedes said its profit margins grew to 8.6 percent in the third-quarter compared to 7.6 percent during the same time period last year. The results were the highest profit margins Mercedes has posted in more than three years and helped boost Daimler Group's operating profits by 67 percent.
Global passenger car demand is expected to grow by 3 percent this year, down from an earlier forecast of 4-5 percent. Mercedes said slowing passenger car sales can be attributed to the Ukraine-Russia crisis and slower-than-expected growth in emerging markets such as Brazil and Argentina. Despite this, the brand still expects to sell 1.6 million cars globally before the end of the year, up from the 1.57 million it sold in 2013.
Mercedes is looking to newly introduced models such as the S-Class flagship, the GLA compact crossover and the recently updated B-Class to carry it towards its sales goals. The C-Class will also pay a large part in boosting Mercedes' sales in the near future, with the small sedan set to go into production in China, the world's largest car market, in July of next year.