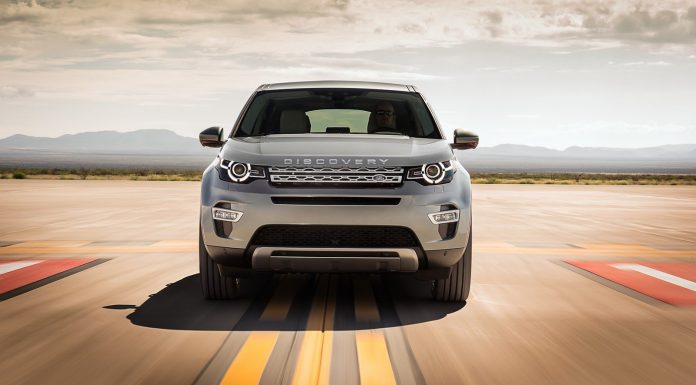 A leading finance company has revealed that finance quotes for the brand new Land Rover Discovery Sport are exceptionally high demonstrating just how popular the new SUV is turning out to be.
Magnitude Finance says that interest in the 2.2 SD4 HRE Luxury Auto variant is similar to what it was when the latest Range Rover range hit the market.
While discussing the demand, Magnitude Finance Director Tim Marlow said, "We met lots of our clients at the Paris Motor Show and the new Discovery Sport was the car that caught their attention most. It was nice to see something that will appeal to most sectors of the prestige market.
"This interest has grown significantly since CAP's residual value was revealed and makes the finance payments extremely attractive. Our clients have all been pleasantly surprised by the residual combined with low rate finance available," he said.
As a reminder, at launch, a selection of four-cylinder models will be available for the Land Rover Discovery Sport. The 2.0-litre petrol and the 2.2-litre turbodiesel both incorporate advanced stop-start technology as well as high-pressure direct injection, low-friction internal components along with smart regenerative charging to improve performance and economy. A 6-speed manual transmission can be optioned with either of the two engines with a 9-speed automatic also available. Additionally, customers can choose between rear-wheel drive and all-wheel drive. Later next year, a new ED4 turbodiesel will join the range.
Underpinning the Land Rover Discovery Sport is a steel monocoque but to keep the overall weight of the car down, aluminium has been utilised for the car's roof, wings, tailgate and bonnet. All up, the car tips the scales at 1817 kg which is about 900 kg less than the larger Land Rover Discovery.