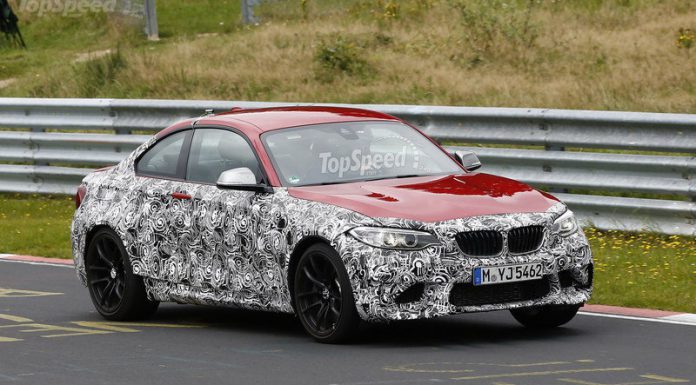 Next year, the 2016 BMW M2 is set to be introduced. More and more details are emerging about the car and now the latest indications suggest that it will be powered by a brand new 3.0-litre six-cylinder engine not currently in the firm's engine line-up.
Autocar reports that this engine won't be the same twin-turbocharged unit from the BMW M3 and M4 combo. It will reportedly be designated the S57 B30 and is based around the B57 engine set to power the next-generation 7-Series from early next year. While details about the engine remain scarce, M division boss Friedrich Nitschke revealed it could deliver up to 400 hp.
"Four hundred is the magic number. With forced induction it is no trouble to achieve this, but we have to make sure it doesn't get too close to the power level of the new M4," he said.
Because of the M2's lower price point compared to the M4, the engine is expected to be limited to around 375 hp. This power will then be funnelled to the rear wheels via a six-speed manual transmission or a seven-speed dual-clutch 'box.
It is speculated that the car could debut as a concept at next year's Frankfurt Auto Show 2015. This refutes recent suggestions that the car could debut at the Detroit Auto Show at the start of next year.
[Via Autocar]