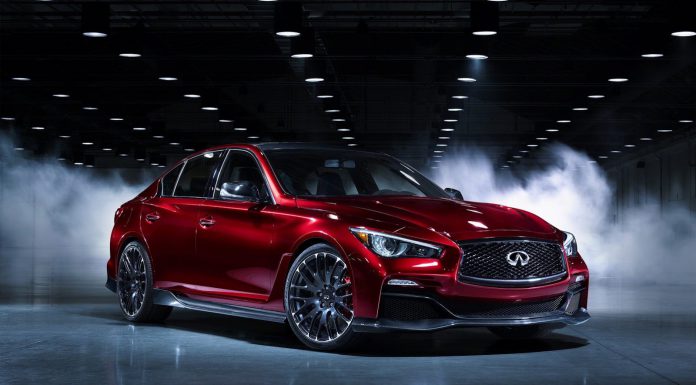 Infiniti is currently in the process of trademarking the name 'Eau Rouge' to apply for its future high-performance vehicles including the production-spec Q50 Eau Rouge. However, the director of the Spa-Francorchamps circuit has confirmed he will challenge the attempted trademark.
In April this year, Spa-Francorchamps successfully received a trademark for the Eau Rouge name in the European Union potentially foreseeing Infiniti's inevitable attempts. While speaking with Bloomberg, the track's director, Pierre-Alain Thibaut said, "It's like they want to steal the brand from the circuit. We consider it exactly the opposite of fair play."
However, Infiniti is looking to trademark the name in the U.S. as well as Japan with the U.S. Patent and Trademark Office set to publish the application on November 4 before opening up a 30-day period for complaints to be made.
As a reminder, the engine beneath the skin of the Q50 Eau Rouge Concept delivers a total of 568 hp and 600 Nm of torque and is mated to a 7-speed transmission driving all four wheels. The all-wheel drive system has a constant 50/50 front-to-rear torque split and predictions suggest the Infiniti Q50 Eau Rouge Concept can hit 100 km/h in less than 4 seconds and a top speed of around 290 km/h (180 mph).