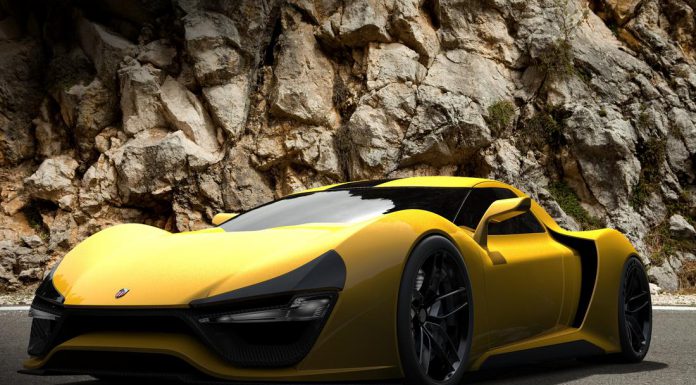 Earlier this year, American firm Trion SuperCars revealed its Nemesis. Complete with 2000hp, the American supercar certainly promises a lot. Now it has emerged that production should begin in January 2016.
Beneath the skin, the Trion Nemesis will reportedly feature a twin-turbocharged 9.0-litre V8 engine delivering over 2000 hp. That would put it over 800 hp ahead of the Bugatti Veyron Super Sport and about 700 hp more than the Koenigsegg One:1. Unsurprisingly, Trion SuperCars claims that the Nemesis can beat both of these supercars which are considered to each feature technological advancements once resigned only to science fiction. All of this power is sent to the rear wheels via an 8-speed sequential transmission.
All told, a top speed beyond 434 km/h (270 mph) is predicted with a sprint to 100 km/h of just 2.8 seconds also reportedly on the cards.
The Trion Nemesis will be built around a carbon fiber chassis while much of the body will be made from Inconel alloys. The body adopts a typical wide and low slung shape like all supercars must have. At the rear end, inspiration has clearly been drawn from the McLaren P1 with a similarly shaped grille and LED taillights.
A mere 50 examples are expected to reach the market with each costing around $1 million.
[Via Autocar]