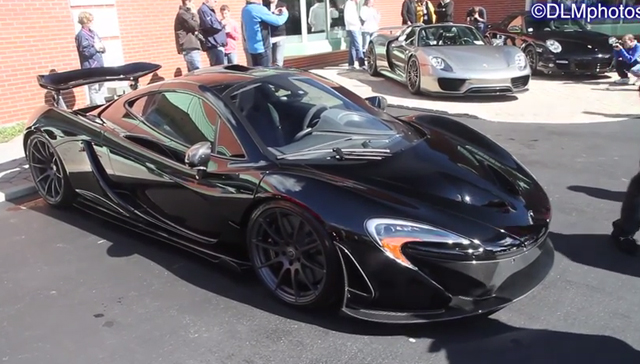 While Chicago may not be recognised as a supercar hotspot, the turnout at a recent Concours event demonstrates that some of the world's greatest cars call Chicago home.
[youtube]https://www.youtube.com/watch?v=pVvZg16F3V0[/youtube]
Understandably, the two highlights of the event was the black McLaren P1 which attended as well as the exceptionally clean silver Porsche 918 Spyder. While the third hybrid hypercar (the LaFerrari) wasn't in attendance, its predecessors the F40, F50 and Enzo were there. Additionally, a bright red Porsche Carrera GT turned up.
Other supercars highlights included a green Lamborghini Aventador Roadster, a red Aston Martin V12 Zagato and a Ferrari F12 Berlinetta!