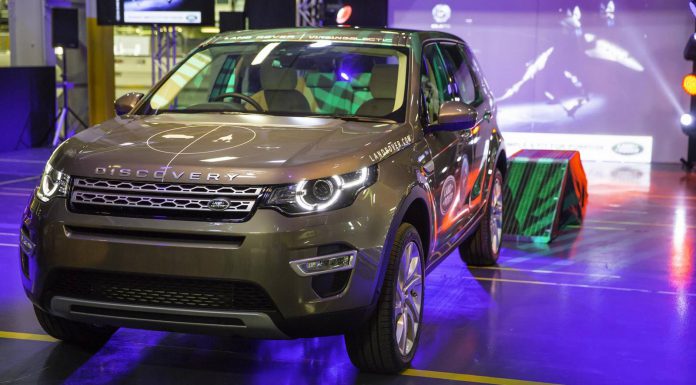 According to new reports, Jaguar Land Rover is seriously investigating the possibility of opening a production facility in the United States.
The British conglomerate is apparently in talks with a host of southern U.S. states to determine the best financial incentives package. The facility could reportedly produce 200,000 vehicles annually and would enable the automaker to avoid local taxes and import tariffs for U.S. sold models.
Land Rover Discovery Sport at Paris Motor Show 2014

While Jaguar Land Rover has refused to officially comment about the report, a spokesman did recently tell Automotive News Europe that the company "is looking at how it can expand its footprint globally and there are various options on the table."
Interestingly, Jaguar Land Rover is set to open its Chinese production facility today which is located northeast of Shanghai.
[Via Automotive News]