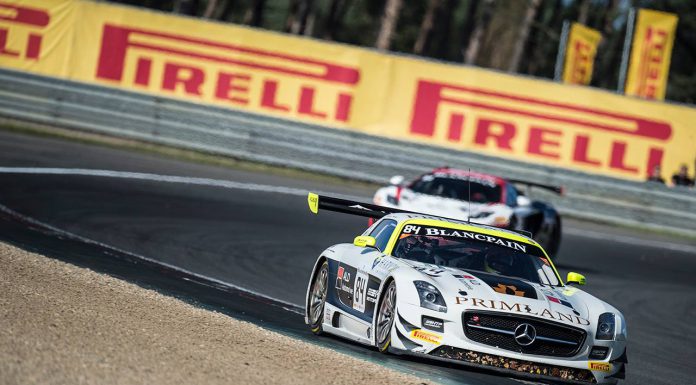 Mercedes-Benz won the penultimate round of the Blancpain Sprint Series in Zolder Belgium in the hands of HTP Motorsport drivers Maximilian Götz and Maximilian Buhk. The duo fought hard in a race that was dominated partly by a hard charging Lamborghini duo of Jeroen Bleekemolen and Hari Proczyk from the Grasser Racing Team.
Gotz and Buhk needed this win in order to stay ahead and create a gap enough to keep their high chances of winning the 2014 championship. This was not easy as Bleekemolen and Proczyk are now the only drivers standing in their way. With only one round left in Baku, and a maximum of 34 points to be won, the HTP Motorsports drivers must win that round ahead of the Grasser racing team drivers who are 27 points behind.
Completing the podium in today's race was the duo of Laurens Vanthoor and Cesar Ramos piloting the No.1 Belgian Audi Club Team WRT Audi R8 LMS Ultra. Buhk started the race in sixth but after two corners he was able to jump to fourth behind two Lamborghini's of Peter Kox and Hari Proczyk, right ahead of him was pole-sitter Cesar Ramos in an Audi R8 LMS Ultra. There were several safety car periods most notably after Alexey Vasiliev crashed his Mercedes into a wall.
The turn of events came soon as Buhk pitted and Gotz took the wheel of the Mercedes SLS AMG GT3. Benefiting from a very quick pit-stop, he moved to first place ahead of Jeroen Bleekemolen in the No.28 Grasser Racing Team Lamborghini. The two maintained that pattern till the end while Vanthoor crossed the line in third.
Elsewhere, the Belgian Audi Club WRT was still lucky as they took the win in the Silver Cup category with their No.4 car shared by Vincent Abril and Mateusz Lisowski. They were followed by the HTP Motorsports duo of Lucas Wolf and Luca Stolz. The Pro-Am trophy win went to Phoenix Racing with an Audi R8 LMS Ultra shared by Marc Basseng and Alessandro Latif.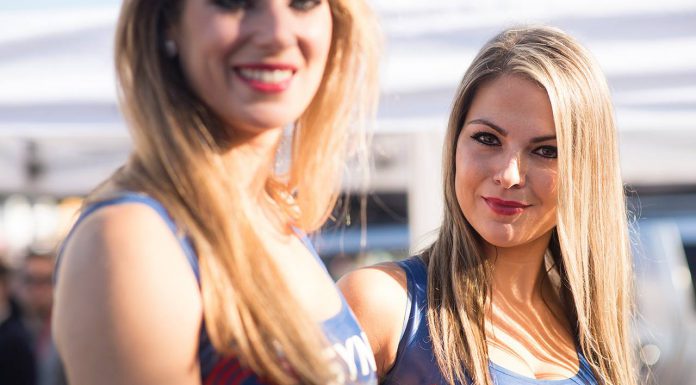 Quotes:
Maximilian Buhk (#84 HTP Motorsport Mercedes): "In the second corner I was like a sausage in a sandwich between two other cars. I had no place to go. But I managed to hold on to fourth. The fact that we continued for three more laps before the pitstop played a part in us taking the lead, but the fast changeover was important as well."
Jeroen Bleekemolen (#28 Grasser Racing Team Lamborghini): "We were a bit unfortunate at the pitstop, because when Hari wanted to come in, he had to brake hard behind Peter Kox, who continued and slowed down to take the chicane. That lost second probably cost us the lead. I tried to overtake Maxi in the first couple of corners after his pitstop, but he found a lot of pace quite soon. It is difficult to overtake here, and I could not stay too close to the Mercedes, because my car would overheat. 27 points is big gap to close in Baku, for sure. I think we will focus on trying to win the race, because there is really nice cheque to pick up for the winners."
Laurens Vanthoor (#1 Belgian Audi Club Team WRT Audi): "It's getting a bit frustrating. This is the third or fourth weekend that we dominate on Friday and Saturday, but on Sunday – when it counts – we're not doing it. It's hard, but we have to improve, especially at the start. We always have to take massive risks in the first corner, to gain back the time we lost on the straight."