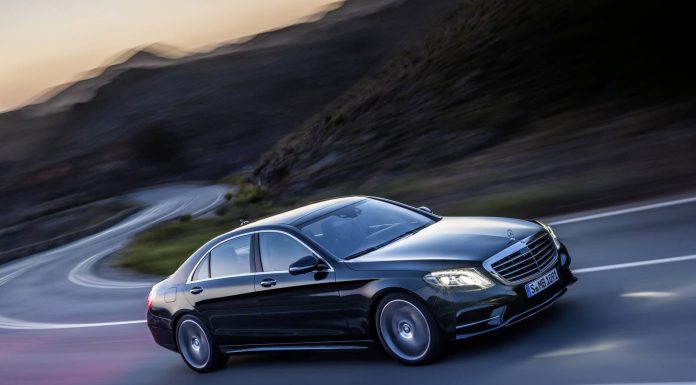 New details about the upcoming Mercedes-Maybach have emerged with the stretched S-Class set to debut at the Los Angeles Auto Show 2014 next month.
First off, Mercedes-Benz head of global design Gordon Wagener confirmed that the car will adopt the Mercedes-Maybach badge as the German firm continues to drop the 'Benz' from its name like with the Mercedes-AMG GT and C63.
From a length standpoint, the stretched S-Class will measure approximately 5.5-metres which will mean it'll sit nicely between the current S550 and the Maybach 57 of yesteryear. It remains to be seen if multiple variants of the car will be offered with different engines but Car and Driver reports that a twin-turbocharged V12 is likely to be used.
Elsewhere, drive is expected to be sent solely to the rear wheels with the advanced Magic Body Control system of the existing S-Class models a shoe-in to come standard.
[Via Car and Driver]