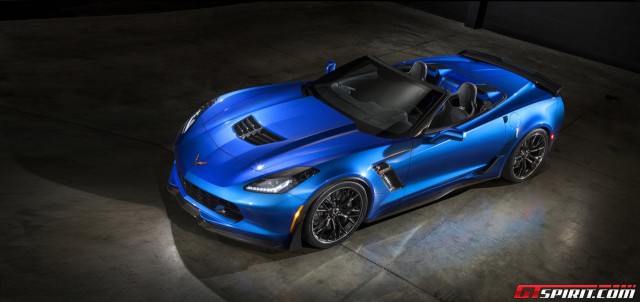 In the first year the 2014 Chevrolet Corvette C7 Stingray was on the market, a total of 37,288 units were sold worldwide. Now full details about this first year of sales have emerged with the breakdown showing just how many manual Corvettes were sold, what options customers selected as well as what colours proved the most popular.
The Z51 Performance Package proved extremely popular for the C7 Corvette Stingray with 56.6 per cent of customers ordering the kit. It sees the addition of a dry sump oil system, electronic limited slip differential, larger front brakes, revised shocks, springs and stabiliser bars, different gear ratios as well as magnetic selective ride control and a performance traction management system.
On a transmission front, 64.6 per cent opted for the six-speed auto while 13,200 selected the seven-speed manual. While manually-equipped Corvettes were far outnumbered by their auto brothers, an almost 36 per cent rate is impressive when you consider manual Lamborghini Gallardo's apparently accounted for just 1 per cent of overall sales.
From a colour standpoint, Torch Red proved the most popular with 7197 customers opting for the bright shade. The other most popular colours were Arctic White and Black.
[Via Autoblog]