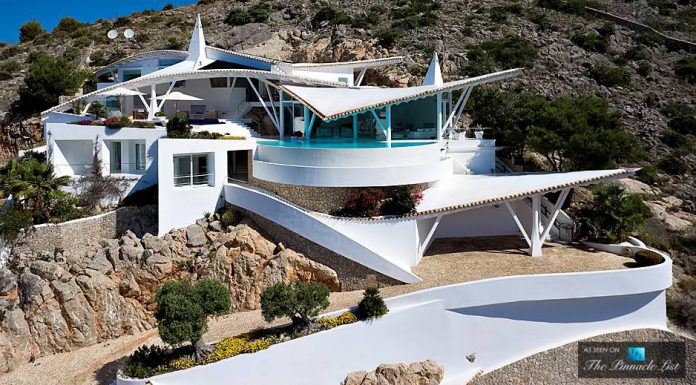 Not only is Spanish island Mallorca an absolute mecca for tourism, it is also home to some truly spectacular real estate and the following property is certainly one of the finest. Located in the ultra-fashionable enclave of Port d'Andratx, the house is dubbed the 'Rockstar Villa' and for good reason.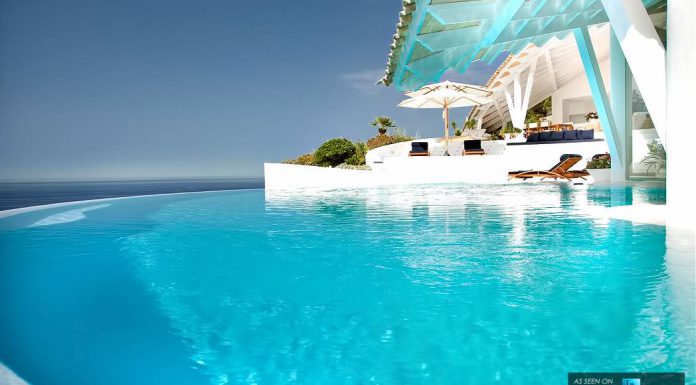 Currently on the market for the equivalent of just over $12 million, the Rockstar Villa was designed by Alberto Rubio. It utilises his seagull design with the roof of the house meant to mirror the wings of a seagull in flight. All up, it measures 5813 square feet on a 16,254 square foot block and looks down to the beautiful Mediterranean Sea.
Construction of the house was completed in 2008 and it boasts five bedrooms, four bathrooms, a semi-circle shaped infinity pool as well as some exceptionally sharp lines and white render.