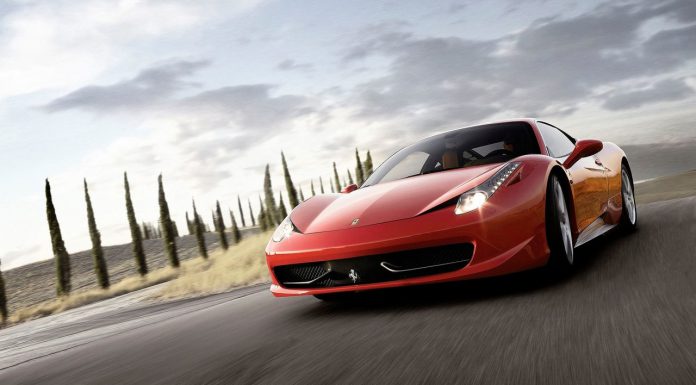 Typically, facelifted versions of sports cars consist of nothing more than a few visual tweaks both inside and out. For the Ferrari 458 Italia however, the Italian manufacturer is planning some serious changes including the adoption of a twin-turbocharged V8 engine related to the one powering the California T. Now new details about that engine have emerged and if true, then the facelifted 458 Italia will be a true monster.
Autocar suggests that Ferrari is tossing up between a 3.8-litre V8, a 4.0-litre V8 or reducing the stroke to 75 mm reduce the displacement down to 3.5-litres. Either way, the potent powertrain will reportedly pump out 666 hp which is 25 hp more than the McLaren 650S. In the 3.8, this would translate into 168 hp per litre while a 3.5-litre twin-turbo V8 would mean 192 hp per litre.
Such an impressive power figure will be reached thanks to a high compression ratio of 12:1 with the car also set to utilise Ferrari's 'ion' knock detection system which has the capacity to tweak combustion conditions for the eight cylinders individually.
There are some suggestions that the turbocharges used by the 458 T will be electrically powered. However, such turbos need a 42V electrical system which Autocar claims is too costly to fit into the existing 458 platform. Either way, a beefed up variant of the company's staple seven-speed Getrag dual-clutch transmission is also on the cards.
The new Ferrari 458 Italia will debut at the Geneva Motor Show 2015 in early March.
[Via Autocar]