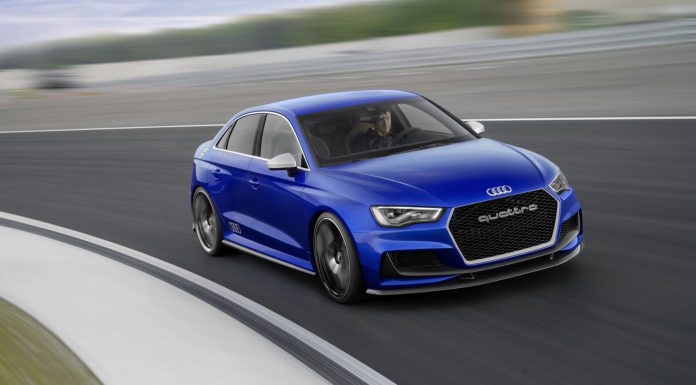 Further details about the next-generation Audi RS3 have emerged and the new car is set to be even more potent than the car which it replaces.
As a matter of fact, Quattro GmbH's technical director Stephan Reil recently confirmed to Top Gear that the new RS3 will be more powerful, saying "The previous car produced 340bhp. We now have more power."
While it remains unclear just how much power from the 2.5-litre turbocharged five-cylinder engine has been extracted, Top Gear believes that a figure around 360 hp is likely. Beyond an upgraded engine, a selection of other changes are afoot for the new RS3.
First of all, the company will fix a brake issue which plagued the outgoing RS3 while also offering an optional sports exhaust system for the car. Additionally, thanks to its use of Audi's new MQB platform, the new RS3 will weigh 55 kg less than before with a new rear differential also set to underpin the updated Haldex all-wheel drive system.
Thanks to this new drive system, the new Audi RS3 will be far more prone to oversteer than understeer like it once was.
Further changes include a new steering-hub assembly, different dampers/shocks from Sachs alongside new brakes and beefed up calipers, a different power-steering setup and revised DSG transmission.
[Via Top Gear]