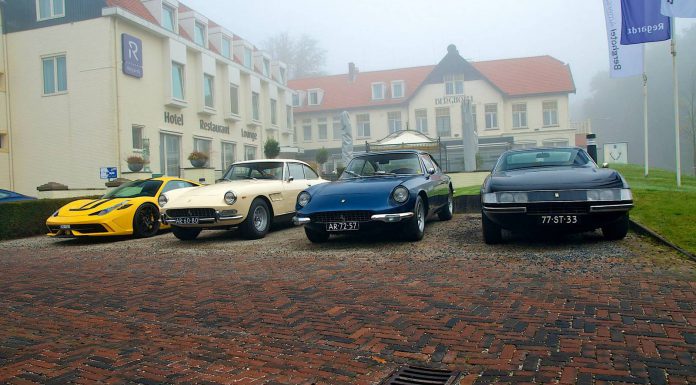 A dutch chapter of the Ferrari Owners Club recently hosted their Herfst rit/Autumn Ride 2014, which draws members out for a group drive and a track day to enjoy the beautiful driving weather fall presents. GTspirit photographer Tarek van Stralen was on hand to document the amazing turnout the event received.
Cars which participated in the Ferrari Owners Club's Herfst rit include a stunning Novitech-tuned 458 Speciale Coupe in Giallo Modena, a 365 GTB Daytona, a 330 GT 2+2, a 456, a 512, a 599, multiple F430s and F355s and a 360. Adding a bit of variety in was the Dutch Spyker C8 Spyder SWB painted in a unique shade of purple.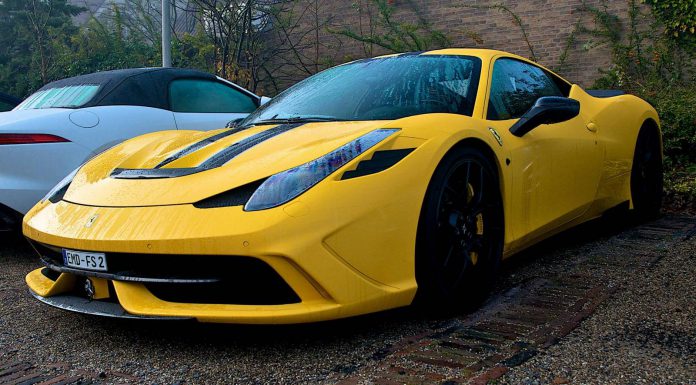 Squeezing in a fall driving event is important for the Ferrari Owners Club and other supercar clubs, because once winter rolls around, the driving fun usually stops. An incredible variety of Italian supercars, along with some other amazing cars from other manufacturers, were able to participate in Herfst rit 2014, making it a huge success!