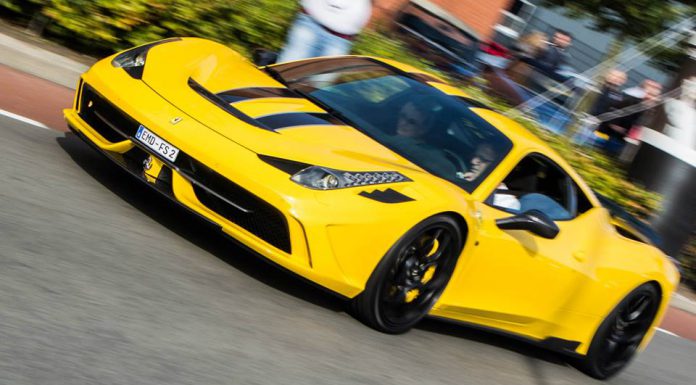 Complete with a range of performance modifications as well as a myriad of exterior aerodynamic tweaks, the Novitec Rosso Ferrari 458 Speciale takes the Italian company's flagship 458 and makes it even more impressive. We've enjoyed looking at stunning pictures of the car but now it is time to check out an awesome video highlighting the performance changes. The following 7-minute clip does just that.
[youtube]http://www.youtube.com/watch?v=4zxv9A1CTR4[/youtube]
In its most potent form, Novitec's performance upgrade kit for the Speciale will push output to 636 horsepower at a sky-high 9250 rpm, a significant bump from the standard car's 597 horsepower. Peak torque will also increase from 540 Nm to a substantial 572 Nm. These figures are achieved through a remapped ECU and a lighter, louder exhaust system.