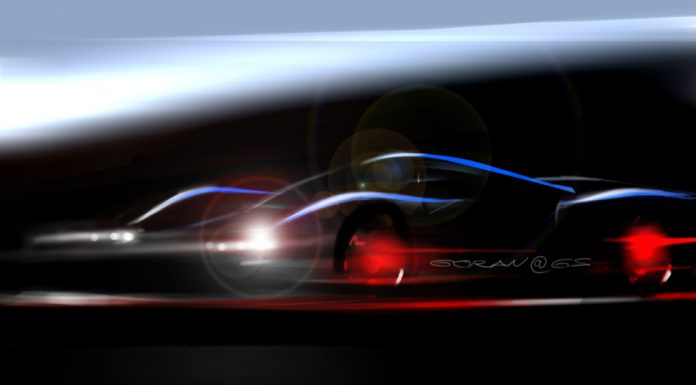 Not too long ago, it emerged the James Glickenhaus' upcoming SCG003 will utilise a twin-turbocharged Honda-sourced V6 engine. Now the prolific Ferrari collector and entrepreneur has revealed that for road use, the SCG 003 will use a twin-turbocharged V12 engine.
In case you didn't know, the SCG 003 will be made available in both dedicated road and track configurations with it also capable of switching between the two. When done so, the twin-turbo V12 will be replaced by the twin-turbo V6 for racing and then converted back for street use. Alongside the different engines for road and track use, the SCG 003 will utilise two different transmissions.
As a matter of fact, Glickenhaus recently said over at Jalopnik that the entire rear carbon fibre sub-frame will be interchangeable with just six bolts.
When discussing the decision to opt for the smaller of the two engines for track use, Glickenhaus commented, "Basically a real race engine needs to be efficient under racing regulation air restriction, fuel economy for longer stints and fewer pit stops, and run flat out for 24 hours something a street engine can't do.
"Race engines last about 8K miles before they need a total rebuild so a street/race engine swap makes sense. Our road TTW12 should be great on the road, last a long time and as our road version will be a lot lighter than our race version which must run with 200KG of ballast to make race minimum weight should be peppy enough for most," he said.
The SCG 003 and its conversion kit will debut at the Geneva Motor Show 2015 next March.
[Via Jalopnik]