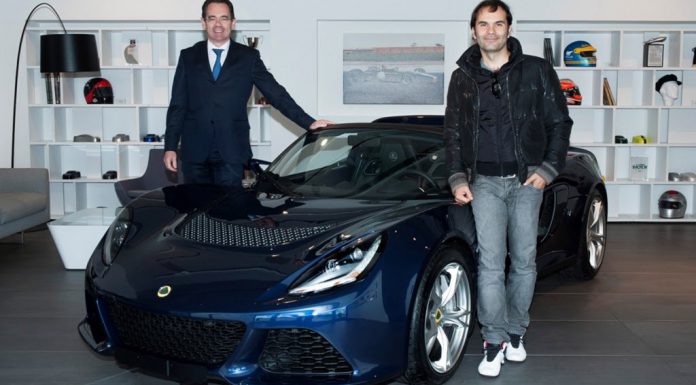 Despite being the company behind some of the most thrilling sports cars ever produced, Lotus has really struggled financially in recent years. Under the leadership of new chief executive Jean-Marc Gales however, things seem to be on the mend with a range of new Elise, Evora and Exige variations in the works. Now the British manufacturer has launched a special program for its customers called Handmade in Hethel.
The program currently consists of two packages. The first offers Lotus customers the chance to tour the company's factory, be involved in an official presentation with their new car, receive a selection of maintenance products alongside a signed picture from Clive Chapman. This particular package costs 832.50 pounds which is just over $1300 in the U.S.
2015 Lotus Elise S Cup

A slightly more expensive package, at 999 pounds is also offered. It features all the same elements as the aforementioned one, but also allows the customer to hit the track in their Lotus alongside an expert driving instructor.
Discussing the program, Jean-Marc Gales said, "Hethel is the heart of Lotus, where we have been designing, developing and building the most exciting and uncompromising handmade British sports cars for nearly 50 years and we are delighted to open our doors to customers so that they can collect their new car from us direct.
"The Hethel experience gives our new, existing and future customers the opportunity to see, hear and feel for themselves the ambition that has been core to Lotus; to build cars that give you one of the most thrilling pure driving experiences imaginable."