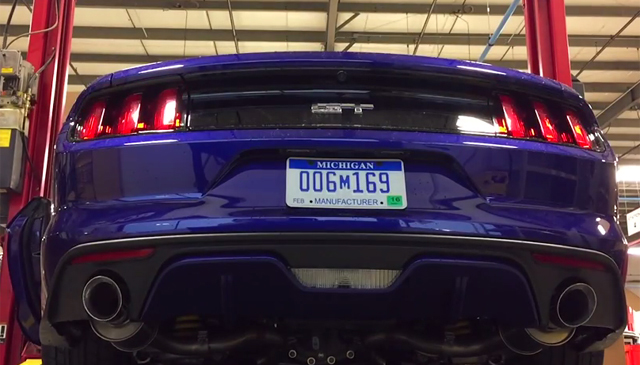 Details about the upgraded 2015 Ford Mustang from Roush only recently emerged and now an enticing video of a new Mustang revving its V8 heart out with a Roush exhaust has been released.
[youtube]https://www.youtube.com/watch?v=A7Ho7UGdY5A[/youtube]
Official details about this specific Mustang upgraded by Roush remain sketchy but it obviously features the Mustang GT's 5.0-litre V8 engine. Roush has yet to reveal how much power its upgrade kit for the V8 extracts, nor how much power its kits for the 2.3-litre EcoBoost four-cylinder or 3.7-litre V6 deliver. Nevertheless, we can rest easy knowing the V8 sounds impeccable!