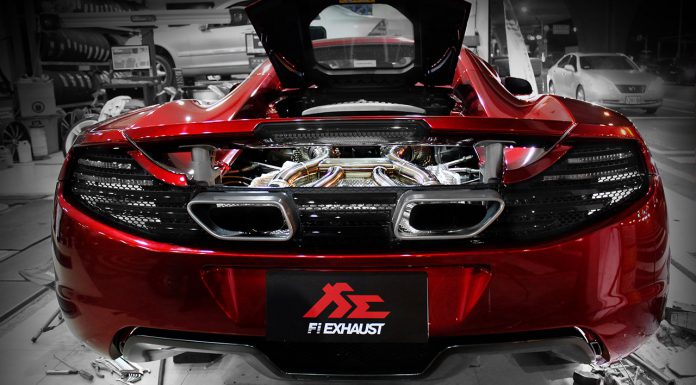 Due to its twin-turbocharged 3.8-litre V8 exhaust, the McLaren 12C and more recently, the 650S, doesn't quite possess the howl or scream of the naturally aspirated Ferrari 458 Italia. However, the following video shows that when fitted with a custom exhaust system from Frequency Intelligent, it really begins to sound like the god of thunder!
[youtube]https://www.youtube.com/watch?v=Ax4ULzEblh0[/youtube]
The following valvetronic exhaust system is not only extremely light, but it is more heat resistant than the stock system with it including an ultra-high flow catless pipe, catback valvetronic muffler and dual tips. What this results in is a roar which a stock 12C could only dream of!