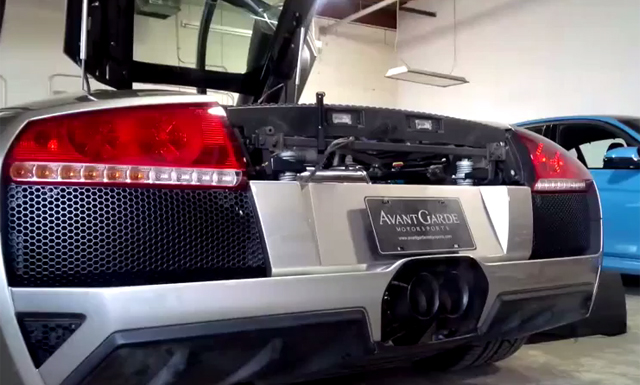 Thanks to its ferocious 6.5-litre naturally-aspirated V12 engine delivering a total of 640 hp, the Lamborghini Murcielago LP640 sounds truly phenomenal. However the following example sounds even better thanks to the fitment of an aftermarket exhaust system from Frequency Intelligent.
[youtube]https://www.youtube.com/watch?v=GS8Je7MfWbw[/youtube]
Located in Canada, this Murcielago LP640 had its special exhaust installed by the team at Avant Garde Motorsports. Alongside the impressive extra sound which the car now boosts, the Frequency Intelligent exhaust system has also added a bit more oomph!