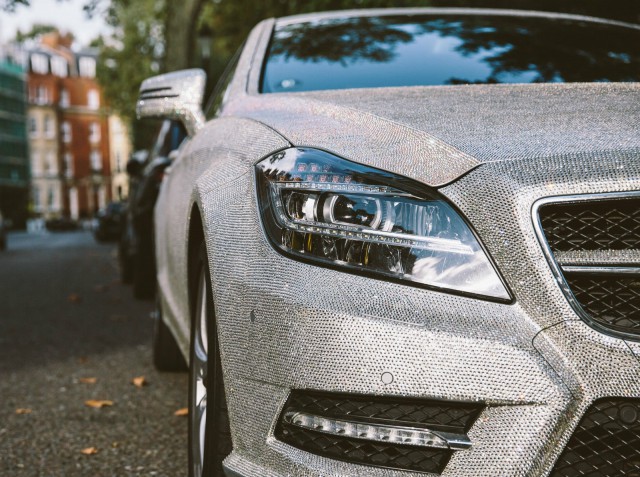 A unique Mercedes-Benz CLS350 reportedly covered in over one million Swarovski Crystals is currently up for sale on eBay in the United Kingdom. Owned by a 21-year-old Russian student, the car has attracted a lot of attention in London recently and could prove quite a successful investment for the student.
Bidding for the car is currently sitting on 154,600 pounds (about $248,000 in the U.S.) with just over 2 days left before the car is sold. When you consider the fact that a similar 2011 Mercedes-Benz CLS350 can be purchased quite routinely in the U.K. for less than 30,000 pounds, the student is set to make a very tidy profit off the vehicle.
It apparently cost less than 35,000 pounds to buy the crystals and have then installed on the car.
[Via eBay]