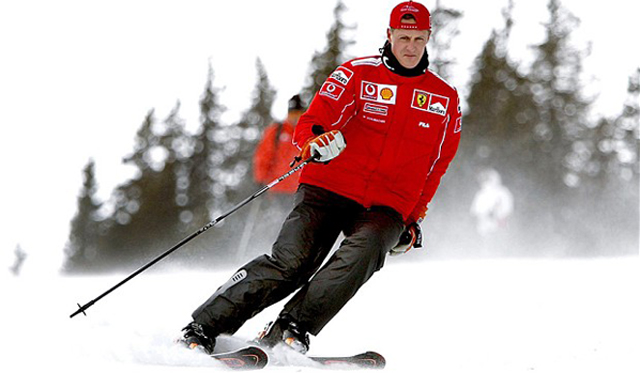 When Michael Schumacher was almost killed in a skiing accident late last year, the world was unsurprisingly shocked. He was in a coma for over six months and his recovery from horrific head injuries is really just underway at his house in Switzerland.
At the time of the crash, we know that Schumacher was wearing a helmet when he hit his head at speed on a rock. It was then later confirmed that he likely would have died on impact if not for the helmet. Now it has emerged that the GoPro on his ski helmet could have played a significant role in exacerbating Schumacher's head injuries.
According to reports, the GoPro may have comprised the structural integrity of the helmet when it came in contact with the rock. As a matter of fact, it is suggested that having an object between the helmet and rock could have led to a split in the helmet on impact.
The ENSA alpine sports academy in France is reportedly investigating this possibility and preliminary tests have shown a GoPro could reduce the effectiveness of a skiing helmet.
[Via Autoblog]