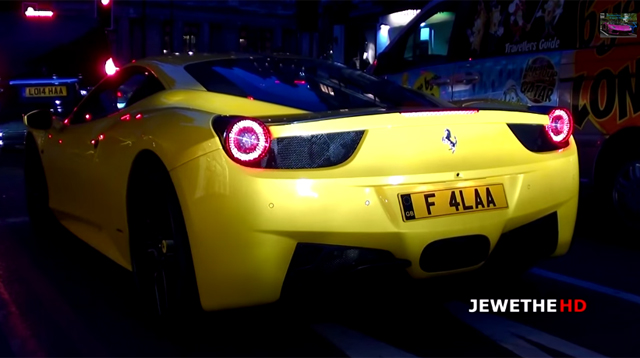 For Ferrari 458 Italia owners who don't think the car left stock is loud enough nor draws enough attention, a selection of impressive upgrades are offered by Novitec Rosso.
[youtube]https://www.youtube.com/watch?v=KVmIwla5P4o#t=160[/youtube]
The following yellow example recently filmed on the streets of London has been fitted with a Novitec Rosso exhaust system and it sounds absolutely phenomenal! It not only amplifies the sound of the 4.5-litre V8 engine, but also adds a unique new tone to the engine under acceleration.
What do you think of the system compared to a stock 458?