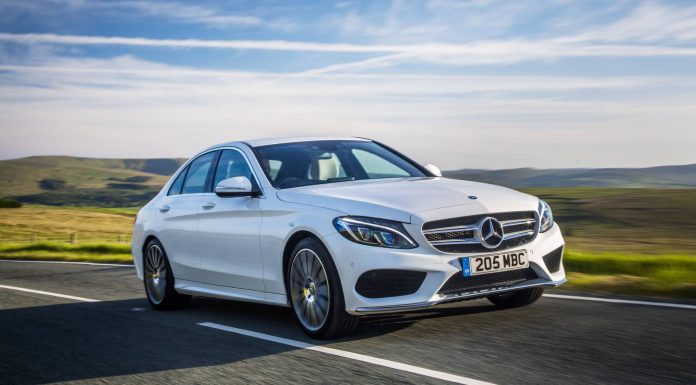 Mercedes-Benz is recalling certain 2015 model year C-Class sedans due to a potential fault with the steering system that may make turning difficult. The issue affects 28,500 C-Class sedans in Germany and an additional 10,500 vehicles in the U.S., the automaker said.
In certain C-Class sedans, the steering coupling interlock may have been installed in an "open" position, when it should have been locked. The problem, which Mercedes says could cause the steering wheel to squeak under certain conditions, was first discovered on two vehicles in Europe in September.
Daimler says it is not aware of any accidents or injuries related to the problem. German customers have already been notified to bring their vehicles in for an inspection, which will take about 30 minutes. Mercedes USA spokesperson Donna Boland said there's "no reason to think our vehicles have this problem," although Mercedes is asking American customers to have their vehicles checked anyway.