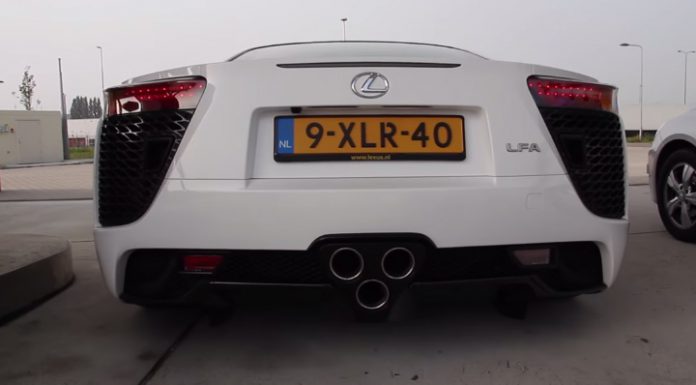 While it still remains unclear if a successor to the potent Lexus LFA will be launched, the original LFA still manages to amaze all around the world. Not only is the LFA extremely rare (with just 500 units created), its 4.8-litre V10 engine is one of the greatest engines to hit the market in recent decades.
[youtube]https://www.youtube.com/watch?v=bKqiaKq-4VY[/youtube]
Revving to a truly absurd 9000 rpm and delivering 552 hp, the LFA sounds truly phenomenal as this video shows. The particular car featured here is one of just nine Tokyo Motor Show Editions to hit the market.