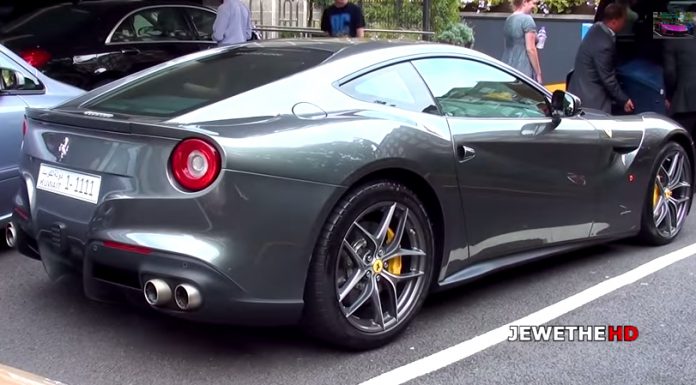 While the Ferrari F12 Berlinetta may not turn heads quite like the Lamborghini Aventador, the V12-powered Italian supercar should not be underestimated. Its styling is significantly more restrained and subtle than the Aventador's, but as the following video shows, its engine is just as animalistic and even more powerful.
[youtube]https://www.youtube.com/watch?v=9qqeFTgMvFQ[/youtube]
A stunning grey example was recently filmed on the streets of London and the driver certainly wasn't shy of letting the 740 ponies sing!