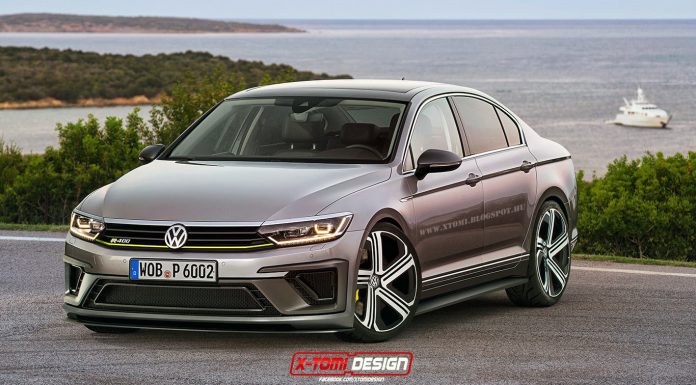 Just a few days ago, Volkswagen revealed that a selection of new 'R' badged variants could reach the market. In light of this, X-Tomi Design has decided to render how a potent R-version of the brand new Volkswagen Passat could look.
A plethora of visual modifications help distinguish X-Tomi's Passat R from the existing model. It features a revised front fascia inspired by the VW Golf 400 Concept including its yellow accents and gaping air intakes. Additionally, the front grille has been modified with a bright yellow horizontal slate. Elsewhere, yellow brake calipers have been fitted alongside new sports wheels, sticky tyres and different side skirts.
If Volkswagen were to create a Passat R, it could conceivably feature the Golf R 400's 2.0-litre turbocharged four-cylinder engine delivering 400 hp.
[Via X-Tomi Design]