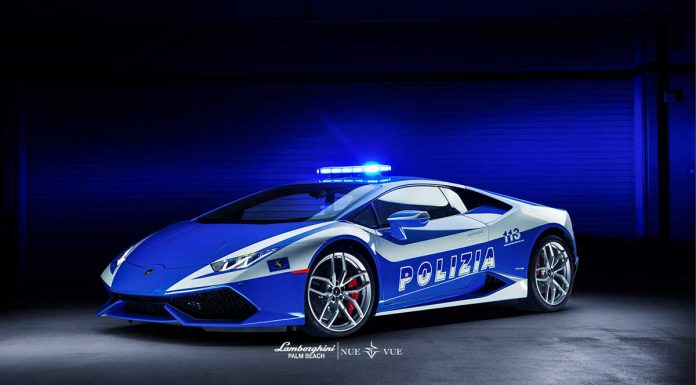 The crew at Lamborghini Palm Beach has just revealed a unique Lamborghini Huracan complete with a wrap inspired by the Italian State Police. The design mimics the real Huracan police car donated to Italian authorities earlier this year almost perfectly.
[youtube]https://www.youtube.com/watch?v=Anz3IXashTQ[/youtube]
The car will be displayed at the Lamborghini Palm Beach dealership as well as local events held by charities and the local police.
The Lamborghini Huracan of course features a potent naturally aspirated 5.2-litre V10 engine tuned to deliver a potent 602 hp. Alongside the upgraded engine, the Gallardo's successor utilises the company's first seven-speed dual-clutch transmission dubbed the Lamborghini Doppia Frizione.