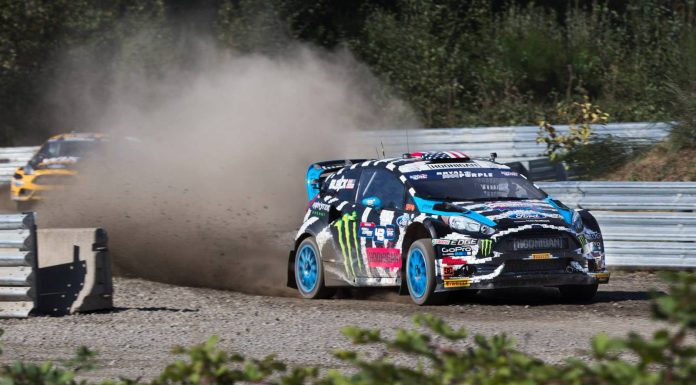 The penultimate round of the FIA World Rallycross Championship will be a hotly contested round featuring world renowned names such as Tanner Foust and Ken Block. Foust won the Finnish round and will be in action for the fourth time in World RX. He will take on the 2014 champion Petter Solberg, Block and other stars in the Supercar category.
The action will be in Turkey at the old F1 circuit this weekend; the Intercity Istanbul Park which happens to be the longest World RX circuit. It will also be the first time World RX takes place in Asia. Volkswagen Marklund, Ford Olsbergs MSE and Team Peugeot-Hansen are the teams eyeing for the coveted 2014 Teams' Championship. Solberg already secured the drivers' championship with a 60 points lead. He will also compete in the 2014 Race of Champions in Barbados.
In the lead-up to the weekend, Solberg said, "Turkey is a great place to go for the first time as winners of the 2014 FIA World Rallycross Championship. My speed and commitment will be just as much as ever. In fact, it will be more. After Italy, we had a meeting with the team and we talked about the way to play Turkey and Argentina, the final two races of the season, and we all decided that we are going the only way we know: flat out."
The circuit comprises of a 60% asphalt section and a 40% gravel section and was built in accordance with FIA regulations earlier this year.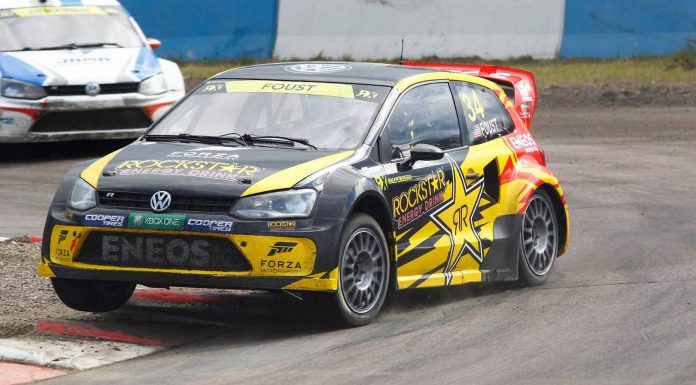 Foust, who will be driving a VW Marklund prepared Polo RX Supercar said, "I'm looking forward to competing with Ken in Turkey – we have been competitors for almost ten years and it's always good to mix it up with him. In our last event together we ended each other's race when Ken re-entered the track into traffic, but there's no bad blood. I'm just glad to see another American enter the cool world of World RX and hopefully we can have some good hard racing in Istanbul!"
UPDATE:
Ken Block has apparently pulled off from World RX Turkey citing security reasons. Block made this decision due to the ongoing unrest along the Syrian border and protests in Istanbul. Foust is yet to comment on that.