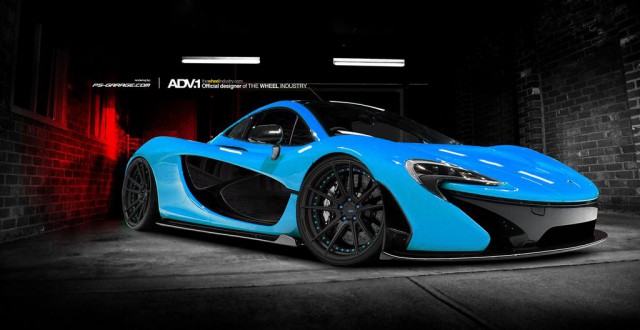 Just a few days ago, it emerged that Canadian DJ deadmau5 ordered a McLaren P1 which is set to be delivered in March. Now it has emerged that his P1 will be finished in a bright shade of blue and PS Garage has created the following rendering of how it could turn out.
Deadmau5, real name Joel Zimmerman, posted the following photo up on his Twitter and seems keen to have his P1 look just like this. That would mean a custom set of matte black ADV.1 wheels would be created and complemented with blue wheel nuts.
If you need reminding, the McLaren P1 is one of three new hybrid hypercars on the market, the others being the Porsche 918 Spyder and LaFerrari. The P1 utilises an upgraded variant of the 3.8-liter twin-turbocharged V8 engine from the 12C designed to now deliver 727 hp at 7,300 rpm and 531 lb-ft of torque at 4,000 rpm. This internal combustion engine is then mated to an electric motor delivering a further 176 hp and 192 lb-ft of torque leading to a total of 903 hp and 664 lb-ft.