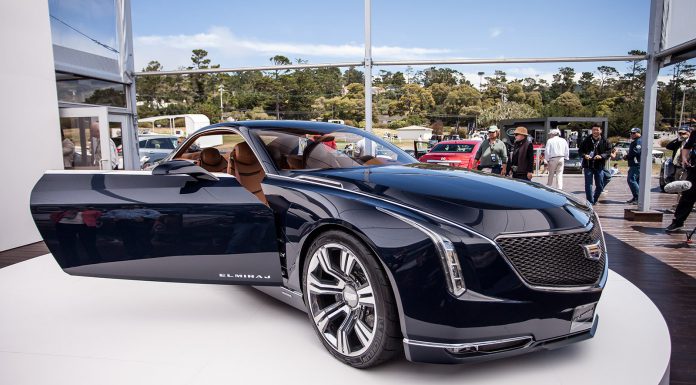 Cadillac may have only just announced that it is developing a Mercedes-Benz S-Class rival set to be dubbed the CT6 but the American manufacturer has just confirmed a new model to sit above the CT6 is also in the works.
Set to reach the market by the end of the decade, the new car could be dubbed the Cadillac CT8 or the CT9. It will be created to rival long-wheelbase variants of both the BMW 7-Series and Mercedes-Benz S-Class. While further details about the car remain non-existent, there's a strong possibility that it will remain almost identical to the CT6 albeit with a stretched wheelbase. Alternatively, there is a possibility that the CT8/CT9 will be a brand new car.
Cadillac Elmiraj Concept

As for the Cadillac CT6, the American firm will focus heavily on ensuring it is as light as possible. As a matter of fact, General Motors executive vice president of global product development Mark Reuss recently announced that the CT6 will weigh 24 kg less than the current CTS. This is extremely impressive considering the CT6 will be about 20 cm longer than the CTS while also inevitably being wider and featuring a range of additional luxuries.
On an engine front, it was recently confirmed that the CT6 will also be available as a plug-in hybrid. This variant will be capable of hitting 120 km/h on electric power alone and hit 96 km/h in less than six seconds despite the size of the car.
[Via Reuters]