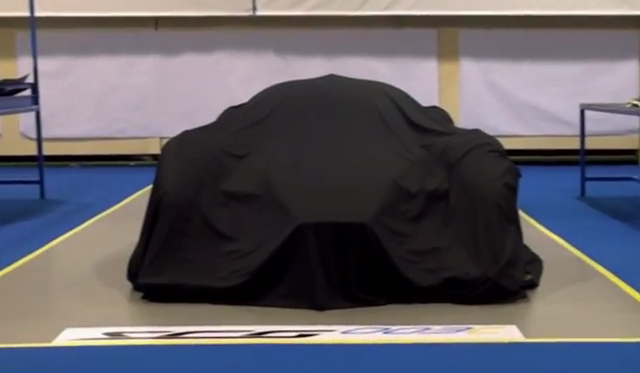 An exciting new teaser video of the upcoming SCG 003 supercar from James Glickenhaus has been released courtesy of Road & Track. The clip provides us with our first glimpse of the completed design as well as the selection of carbon fibre components which will make up the car's chassis and body panels.
Powering the SCG 003 will be a twin-turbocharged 3.5-litre Honda-sourced V6 engine tuned to deliver in excess of 500 hp. It is speculated that this engine will be the J35Y4 currently used by the Acura RLX. It typically produces 310 hp and 272 lb-ft of torque and thanks to the fitment of some massive turbos, that power will be increased dramatically.
[youtube]https://www.youtube.com/watch?v=mQqDs3gdYQU#t=44[/youtube]
Beyond the engine, we know that the SCG 003 will feature an advanced carbon fibre chassis. The SCG in the name stands for Scuderia James Glickenhaus, a dedicated racing team. The car should tip the scales at just 1600 pounds.
Glickenhaus also recently revealed that the SCG 003 will have the capacity to be converted from a road car into a track-tuned monster. As a matter of fact, the noted Ferrari collector said that when the car competes in the 24 Hours of Le Mans in 2016, it will be driven from the factory in Turin in road-legal configuration and then converted into the race version. The process will then be reversed as the crew then drive the SCG 003 to Paris for dinner after the famous endurance race.