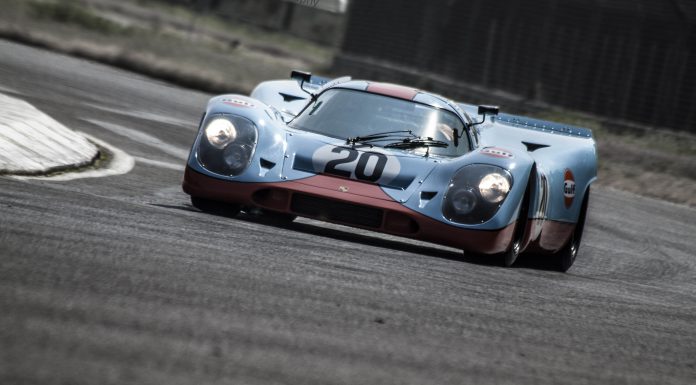 Little did the competition know in 1970 that Porsche had come to the Le Mans 24 Hour race with a monster capable of achieving 100 km/h from standing still in just over two seconds and with a theoretical top speed of 390 km/h. The Porsche 917 was the race car to rule them all, as it proved by giving Porsche their first overall win that year and repeating the title for 1971.
Time brought several versions of the car to the world, whether wearing a short or a long tail, and prepared different cars for different courses. With engines varying from 520 to 630 HP, the 917 proved to be an astonishing racing machine, although true engineering madness was achieved with the Can-Am Series 917 which was fitted with a turbocharged version of the engine that put out a power of 1000 hp.
Nowadays, 45 years after its debut, race cars have vastly improved and technology has brought new levels of power and performance with Porsche still being a leader on the area. However, the 917 has become an icon that will outlast every other when it comes to the general public, mostly because of its appearance in the Le Mans film with Steve McQueen. This particular example wearing Gulf livery was photographed lapping the Hermanos Rodríguez racetrack in México City real hard; it represents the pride of the whole Mexican automotive world, when Pedro Rodríguez used to drive a car just like it. With some minor adjustments to make it street legal, it attends all Porsche gatherings as an important part of the Porsche community in México.