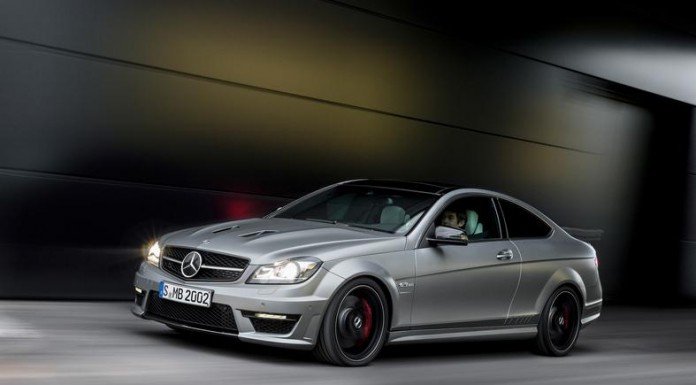 While the covers may have just been taken off the 2015 Mercedes-AMG C63 range, Car and Driver has learnt that the outgoing C63 AMG Coupe will remain on sale through the first quarter of next year. As a result, the 6.2-litre V8 powered C63 AMG Coupe will be sharing showroom space with the new C63 sedan and Estate models.
It makes sense that Mercedes-Benz wants to continue selling the C63 AMG Coupe for a little bit longer as it can still act as a competitor for the BMW M4 Coupe until the two-door variant of the latest-generation C63 arrives. While it remains unclear when the new C63 AMG Coupe will be revealed, we expect a debut late next year or in early 2016.
To quickly remind you, the latest Mercedes-AMG C63 not only features a new name but also a different engine. This engine is almost identical to the 4.0-litre twin-turbo V8 powering the AMG GT. In standard C63-spec, it produces 469 hp at 5500 rpm and 479 lb-ft of torque between 1750 and 6250 rpm. By comparison, the range-topping C63 S delivers 503 hp at 5500 rpm and 516 lb-ft of torque from 1750 to 6250 rpm.
[Via Car and Driver]