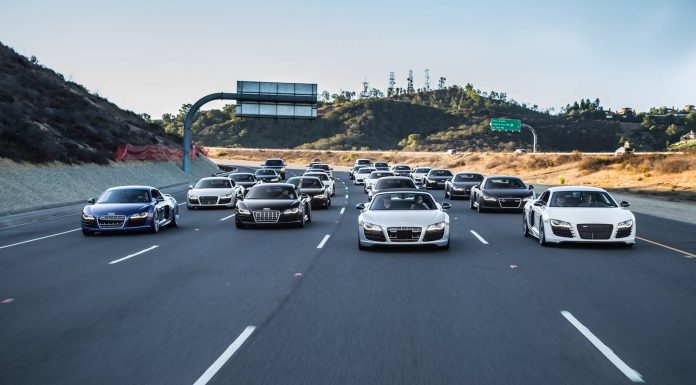 The Audi R8 has been on sale in its current form since 2007, making it one of the most common and widely produced modern day supercars by a wide margin. Just like any supercar, the R8 is impressive, but the commonality of the car makes it rather uneventful when you see one. We wouldn't describe this R8 photo shoot as "uneventful," though.
As you can see, over 30 Audi R8's in both 4.8-liter V8 and 5.2-liter V10 configurations took the streets at the same time for the photo shoot. We try to refrain from using this word, but were struggling to find anything other than "epic" to describe what it looks like when 30 R8s are driving down the highway in a tight knit group.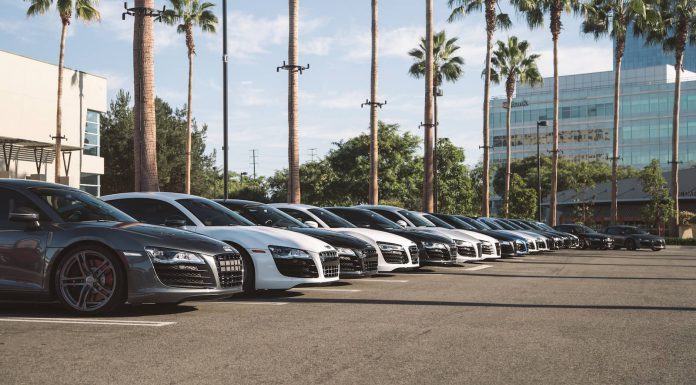 The sunny California scenery adds an element to these photos which makes them even more stunning than they already would have been. Now were just waiting until the next group photoshoot is released. Here's to hoping it's of 30 McLaren P1s travelling down the interstate!