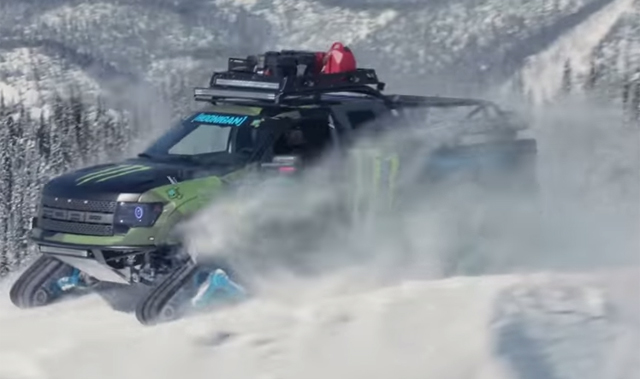 The standard Ford F-150 SVT Raptor is an extremely capable off-roader. What happens however, when you want to go places where a regular Raptor would have no chance of reaching? Well you do what Ken Block recently did in collaboration with Hoonigan Racing and Monster Energy and fit a heavily upgraded Raptor with snow tracks!
[youtube]https://www.youtube.com/watch?v=5aeKdmw9W50[/youtube]
To show just how capable the Ford RaptorTRAX is, the Block crew headed into British Columbia, Canada alongside a duo of professional skiers and put together the entertaining video above!