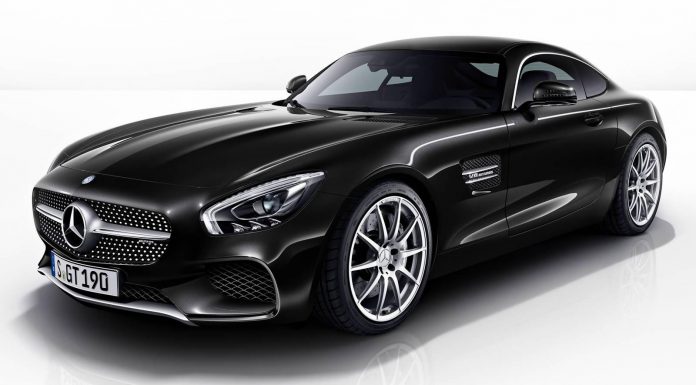 Just a couple of days after details and pictures of the 2015 Mercedes-AMG GT Night Package were released, two new packages, the Carbon and Silver Chrome packages have been revealed.
Both the Carbon and Silver Chrome packages see the fitment of a revised front splitter, different wing mirrors, a redesigned rear diffuser and different fender fins. As the name suggests, the Carbon Package sees these elements made from lightweight carbon fibre while the Silver Chrome packages features these same elements but instead finished in chrome.
Compared to the Night Package, both the Carbon Package and Silver Chrome Package are more expensive. Whereas the Night Package costs 925 euros, the Silver Chrome is 1130 euros while the Carbon Package is 4700 euros.
The Carbon Package and Silver Chrome package can be ordered with both the GT and GT S spec models.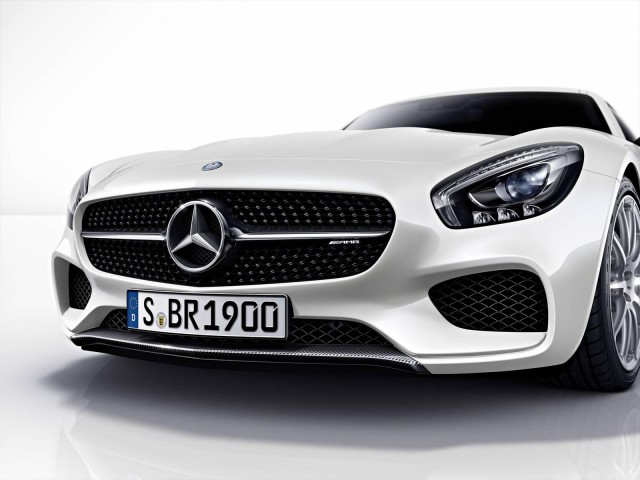 As a reminder, the GT is the second sports car developed entirely in-house by Mercedes-AMG (the SLS AMG being the first). It gets a front mid-engine layout. The engine of choice is a newly developed AMG 4.0-litre V8 biturbo unit with 462 hp in GT specification. The GT S model then produces 503 hp. The engine meets the Euro 6 emissions standard, including the maximum particulate emissions level that takes effect in 2016.
In GT S specification, zero to 100 km/h is possible in 3.8 seconds with a top speed of 310 km/h. The V8 is particularly ground breaking for its use of dry sump lubrication and its integrally mounted turbochargers. The transmission is a seven-speed dual clutch unit fettled by AMG engineers.