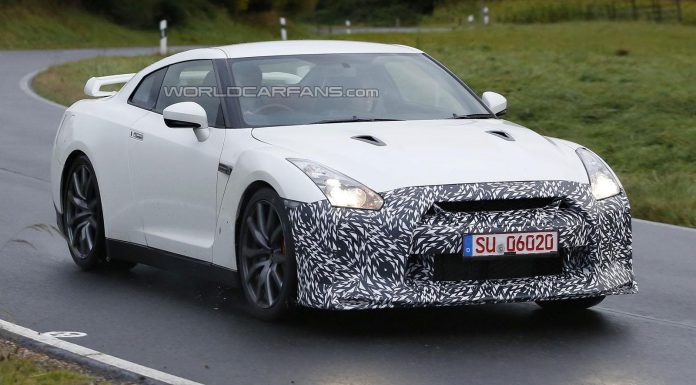 A prototype for the facelifted 2016 Nissan GT-R has been spied testing for the very first time. While the next-generation GT-R is just around the corner, it seems logical that this prototype is testing what will become the final 2016 model year GT-R before its hybrid power successor arrives.
Ever since the R35 GT-R hit the market, the Japanese automaker has released a slightly refreshed variant for most years. The updates usually revolve around a few subtle styling changes (particularly around the front bumper) as well as some power gains. We expect no different from the 2016 Nissan GT-R and can conceivably see it producing about 600 hp in standard spec.
As for the next-generation Nissan GT-R, reports recently surfaced suggesting that it could deliver 784 hp thanks to an uprated 3.8-litre twin-turbocharged V6 engine and an electric motor.
[Via World Car Fans]