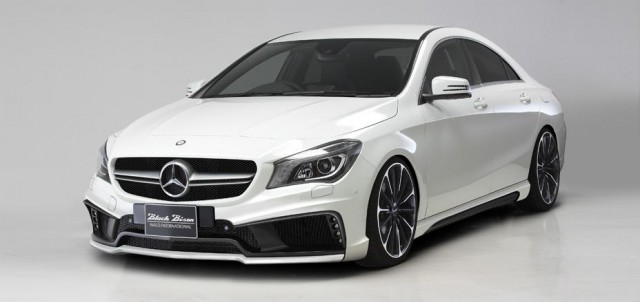 A single image of Wald International's upcoming Mercedes-Benz CLA tuning package has been released with the picture previewing the tuner's take on the popular, entry-level Mercedes-Benz sedan.
While we will have to wait a few more weeks or months to see the Wald International Mercedes-Benz CLA in full, the following picture gives us a good idea of the changes adopted. First and foremost, a brand new bumper has been fitted at the front with it incorporating new air intakes and vertical LED daytime running lights.
The car has also been fitted with extended side skirts and new alloy wheels.