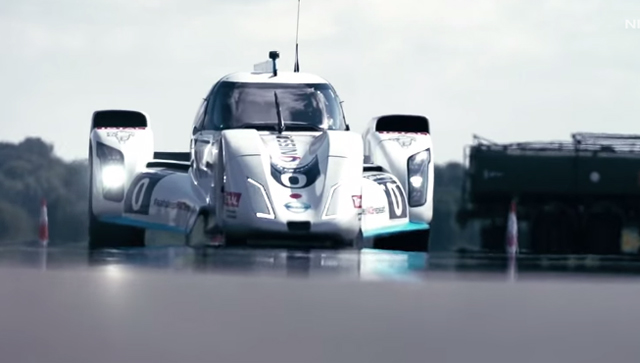 While the advanced Nissan ZEOD RC racer failed to complete the 24 Hours of Le Mans this year, the car did achieve its aim of completing the first full electric-powered lap at the circuit while also reaching 300 km/h. Development of the car continues and in order to show just how fast the ZEOD RC is, the crew at Nissan recently headed to the Top Gear test track to set a flat-out lap at the famous circuit.
[youtube]https://www.youtube.com/watch?v=C0Ekk9ru7YA[/youtube]
In the end, the ZEOD RC set a lap time of 1:05.3 running on hybrid power. This means it is faster than cars like the Ferrari FXX and Pagani Zonda R and while that's hardly surprising considering its racing pedigree, it is still very impressive.
Powering the ZEOD RC is a turbocharged 1.5-litre three-cylinder engine delivering an incredible 400 hp. This tiny engine also weighs just 40 kg! Overall power of the ZEOD RC sits at around 750 hp thanks to the addition of an electric motor.