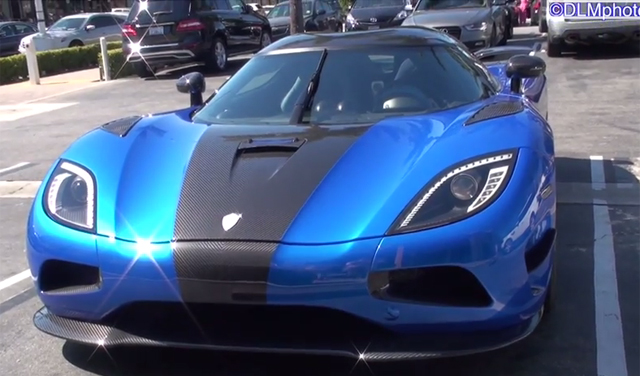 As a successful computer programmer and more recently, a racing driver, David Heinemeier Hansson is a true car guy. A couple of years ago, he ordered a custom Zonda dubbed the Pagani Zonda HH finished in Monterey Blue and carbon fibre. Earlier this year, he took delivery of a custom Koenigsegg Agera appropriately named the Agera HH also finished in Monterey Blue and carbon fibre.
[youtube]https://www.youtube.com/watch?v=buK-ZvHSHwk[/youtube]
Built around the Agera S, the Agera HH is one of just a few Koenigsegg Ageras currently in the United States.
Despite the car drawing attention unlike almost anything else on the road, it is very rarely seen in public. Over the weekend however, the Agera HH was filmed in Beverly Hills and not only looks incredible, but sounds amazing as well!